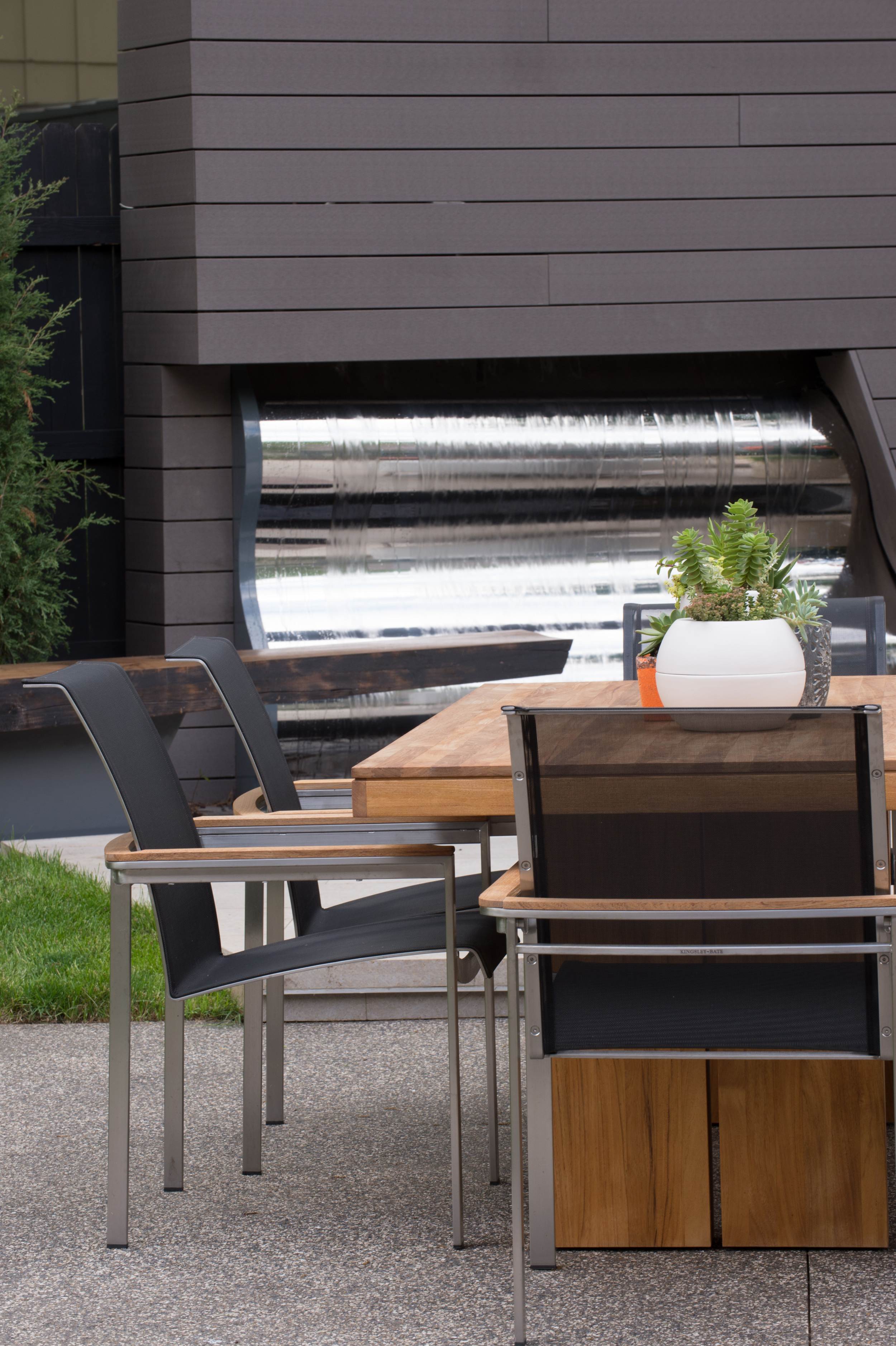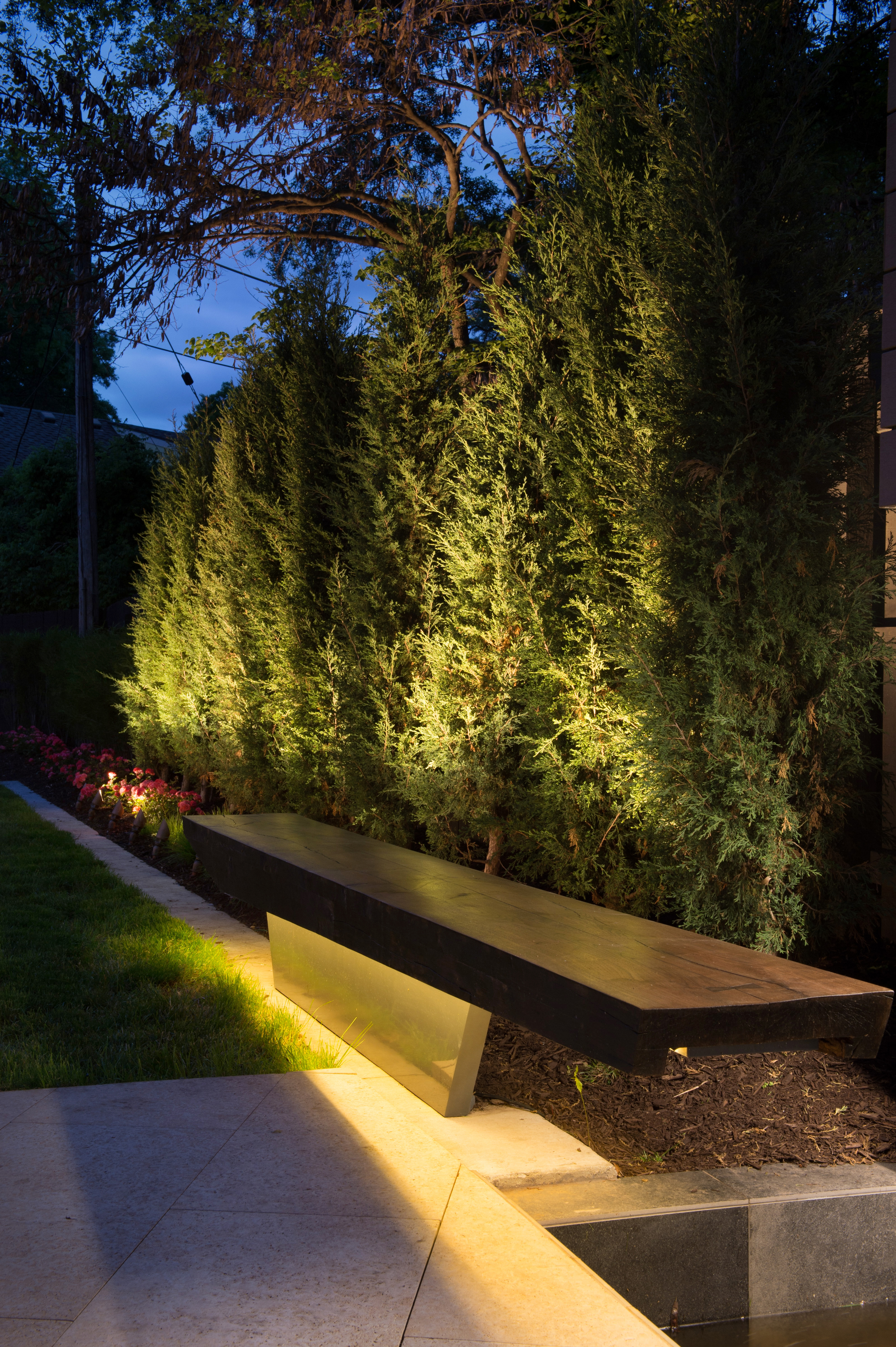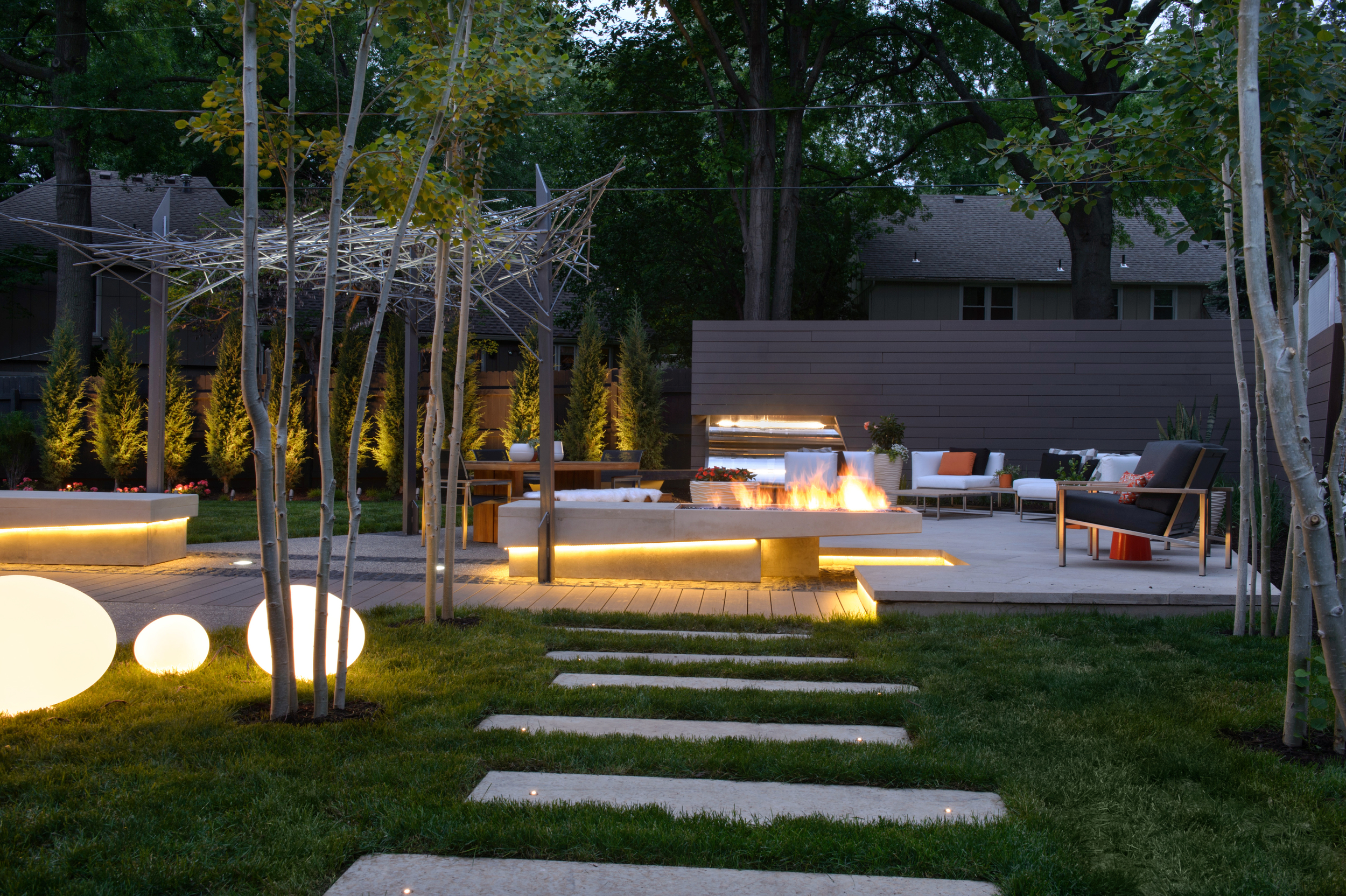 Fire
A stainless steel burner tray supports the cantilevered stone. The peorgla is pictured in the background.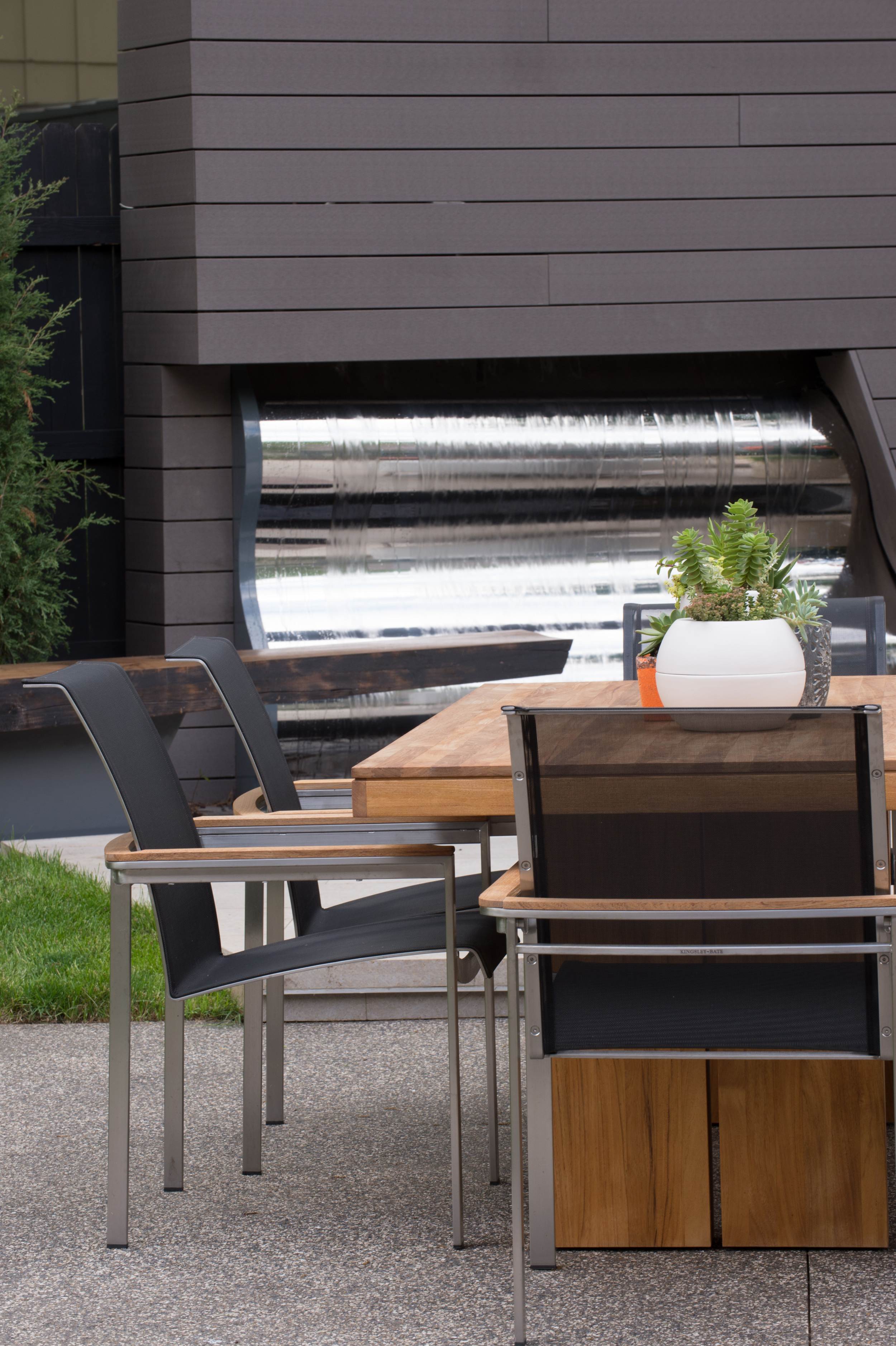 Water
Imaged in the background is custom fabricated bench and a mirror finished, stainless steel water feature bringing the elements together in this beautiful backyard retreat.
Earth
A custom screen wall installed will provide a green, growing privacy barrier to add a secluded feeling.
Sliding Door
A custom entrance that makes a statement. This sliding door boast a four foot entrance-composed of galvanized steel with composite topping.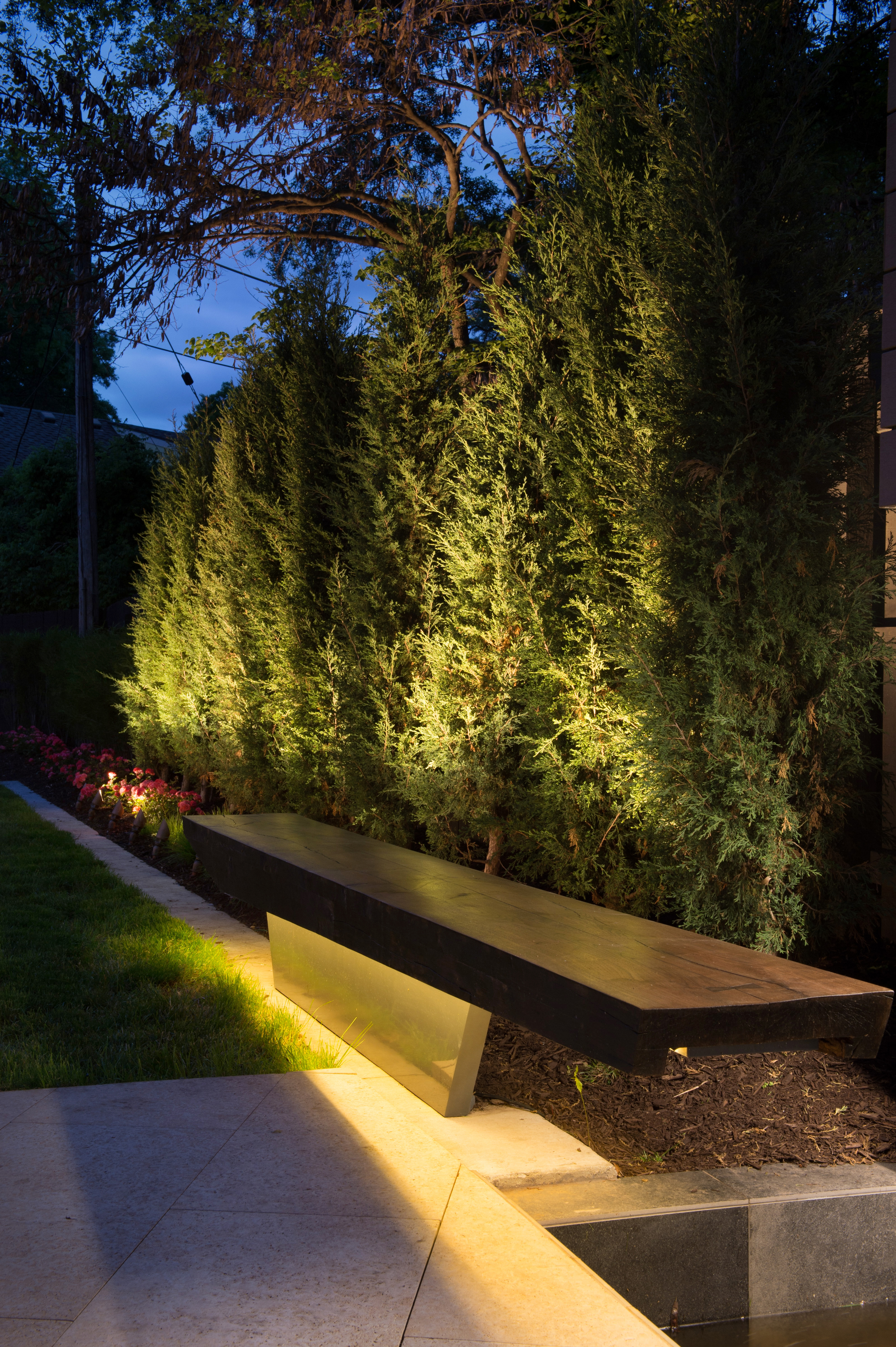 Bench
Powder coated bench with live edge top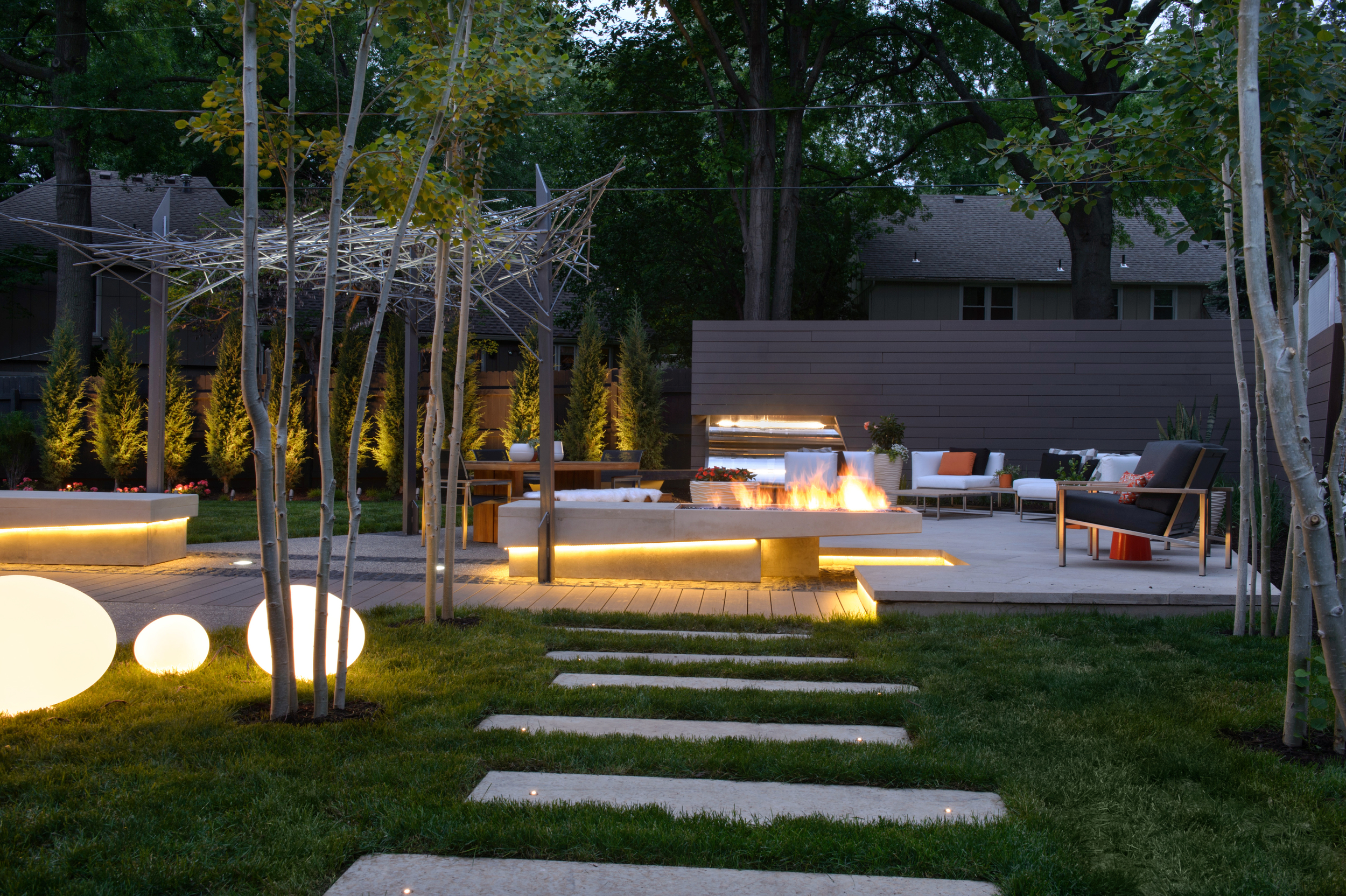 Entrance view
Shot entering the finished space
Pergola
Detailed shot of the the pergola